Julie has been fortunate to sing with many accomplished musicians. For the past five years she has worked almost exclusively with pianist, composer, arranger, Michael Hinton.
Legendary bass player Herbie Flowers has performed with Julie and Michael on several occasions. 
Top bass player, Terry Pack, has also added something special to a number of Julie and Michael's most recent concerts.
Julie's background  
Julie sang with a rock band, Sunn, and the Steve Ellinger Jazz Quartet when she was a student in Brighton, then turned her back on the singing career that beckoned only to emerge in the last fifteen years or so singing with her own guitar and piano accompaniment supported by bass player, Gary Holder. She also sang with Swingbandit, a jazz quintet, and made a number of guest appearances in big bands.
Venues and line-ups
Julie has performed around the south east of England in theatres, music clubs, pubs, restaurants, churches, an art gallery, in the open air, many festivals and private events.
She has performed solo with guitar or keyboard, in a duo, with small groups of musicians and big bands.
Since 2016 – Julie's collaboration with Michael Hinton
Julie has worked with pianist, Michael Hinton, since January 2016 and this is proving to be an exciting collaboration which enables Julie to sing the great blues, jazz, and popular standards from the swing era to the present day  –  the songs she, and Michael, love best   –   and enabling them to create performances interpreting songs in their unique and sensitive way. Audiences are responding with great enthusiasm.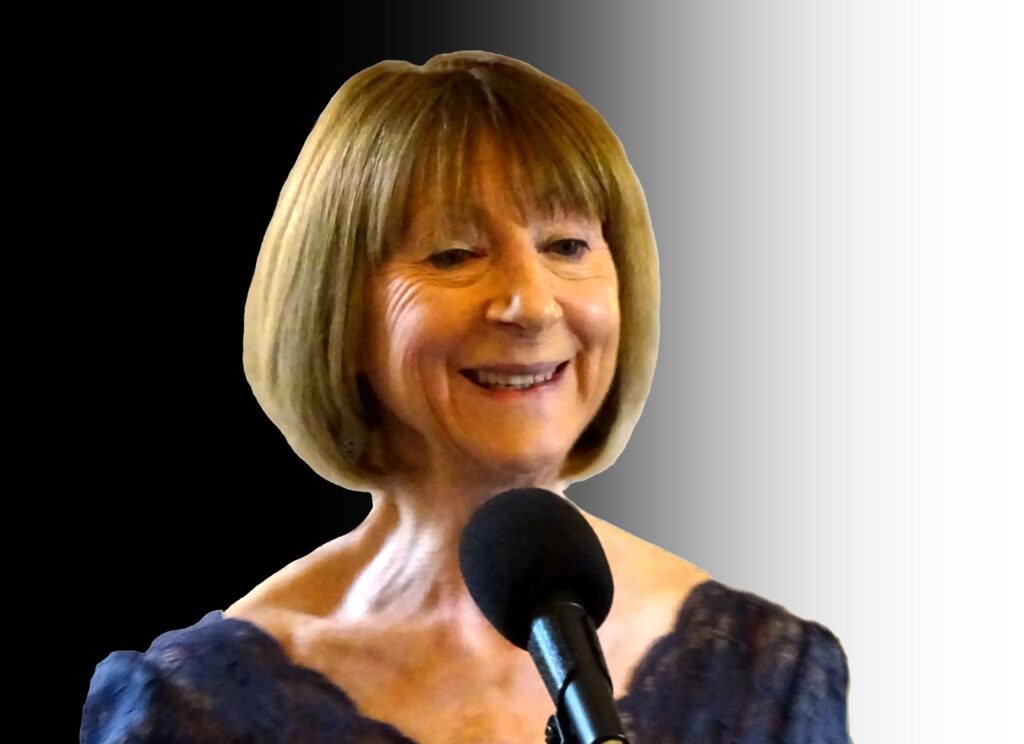 Michael's background
Michael Hinton is a pianist, composer, song writer and musical arranger who studied music at Oxford and the Royal College of Music, Stockholm.
A musical career
He has had a very varied musical career from writing and performing over 60 songs for a BBC TV English-as-a-foreign-language series some years ago, directing musical productions, directing community choirs, and teaching at the Dartington International Summer School for five years to being a member of bassist, Herbie Flowers' Music Box quartet, and performing on cruise ships and in smart hotels. He wrote and composed the musical, Hello, Bright City.
Working with Julie
His arrangements and playing of the great standards of the last century, which he has been performing with Julie Roberts in recent years, bring out the emotion, ideas and spirit of the original writers, make for fascinating listening and have won much praise from audiences.
Michael Hinton, pianist, composer, musical arranger
Recently
Julie and Michael have been very fortunate to have bass player, Terry Pack, join them for three of their most recent concerts and hope he may be able to join them again soon.
Terry's vast experience
Terry Pack is one of the most accomplished and experienced bass players in the UK. He has played with countless famous musicians and singers, including Brian May of Queen, Bonnie Tyler, Claire Martin, Liane Caroll.
He was a member of the progressive rock band, The Enid. He recorded performed and toured with this band.
Terry has played many Jazz and Blues festivals across Europe, and appeared on TV.
For six years he played with his own band in Italy, France and Switzerland.
Still in great demand
More recently he has played with a host of notable musicians on the contemporary jazz scene including Mark Edwards, James McMillan, Bobby Wellins, Nigel Price, Giorgio Serci, Terry Seabrook, Ben Castle, Derek Nash, Paul Booth, Julian Nicholas, Renato D'Aiello, Steve Waterman, Steve Fishwick, Graeme Flowers, Raul D'Oliveira, Gabriel Garrick, Mark Bassey, Paul Nieman, Alex Hutton, Gareth Williams, Pete Cater, Tristan Banks and so many more.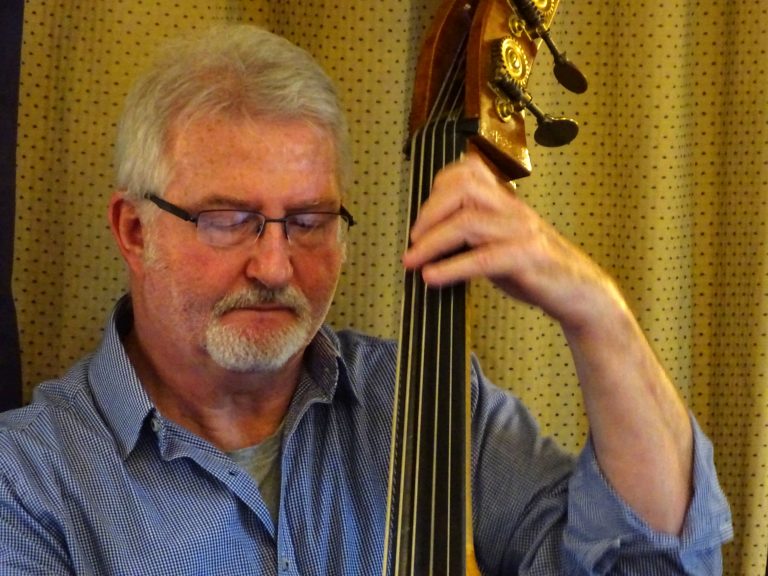 Terry Pack, bass player, composer, band leader
We perform in the area around Brighton in Mid Sussex, UK.
For early news of  forthcoming events why not join Julie's email list?